Landscaping Company in Okotoks
Landscaper in Okotoks! Fill out the contact us form for a free quote and see the Results for yourself!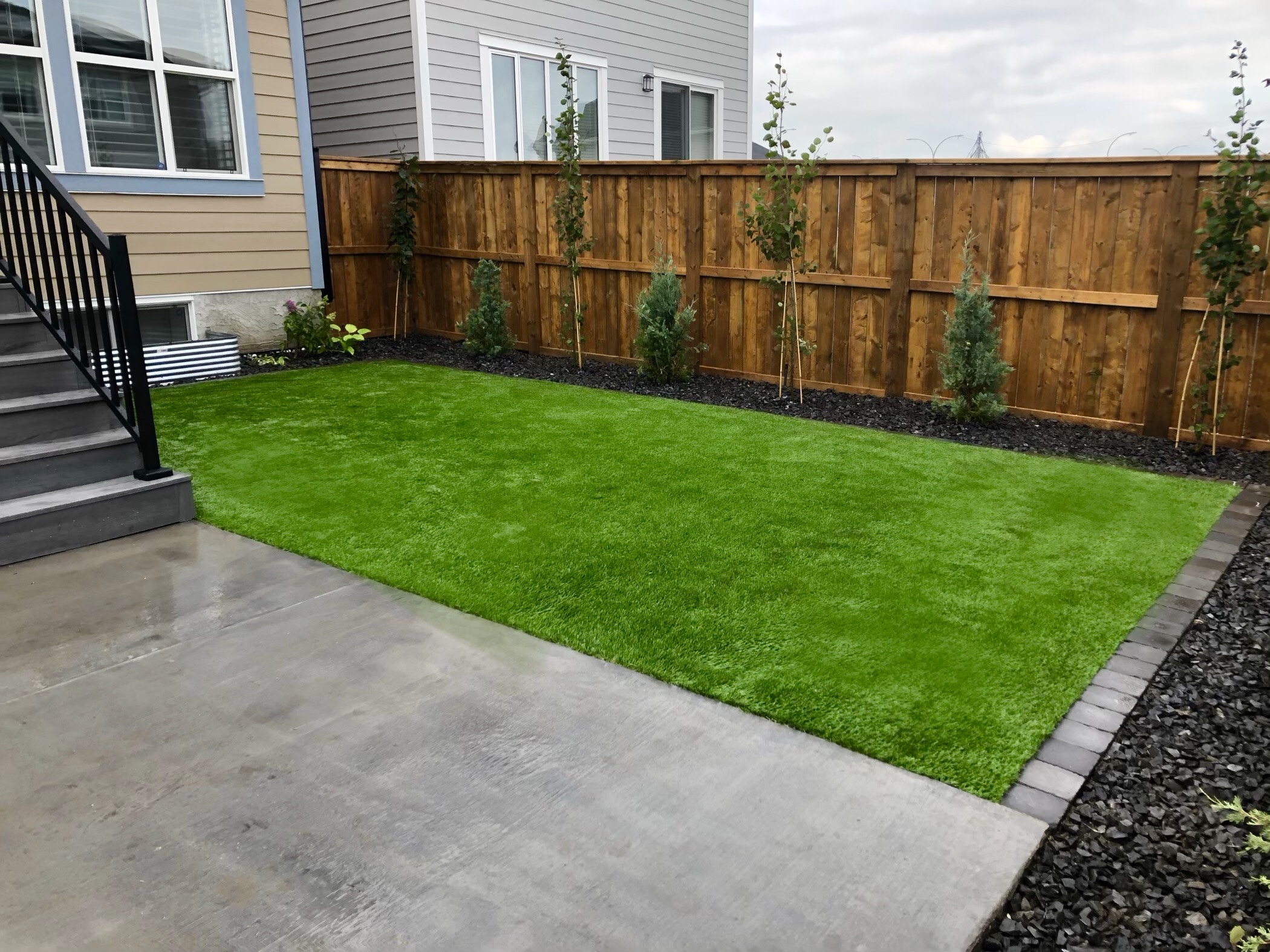 Landscaping Okotoks
Searching for a Landscaping Contractor in Okotoks? Result Landscaping is ready to make your property looking great and functioning for years to come! We aim to be one of the best Landscaping companies in Okotoks and rely on quality of our work to show that! We strive for nothing but the best and want our customers to feel at ease with their project.
Our Services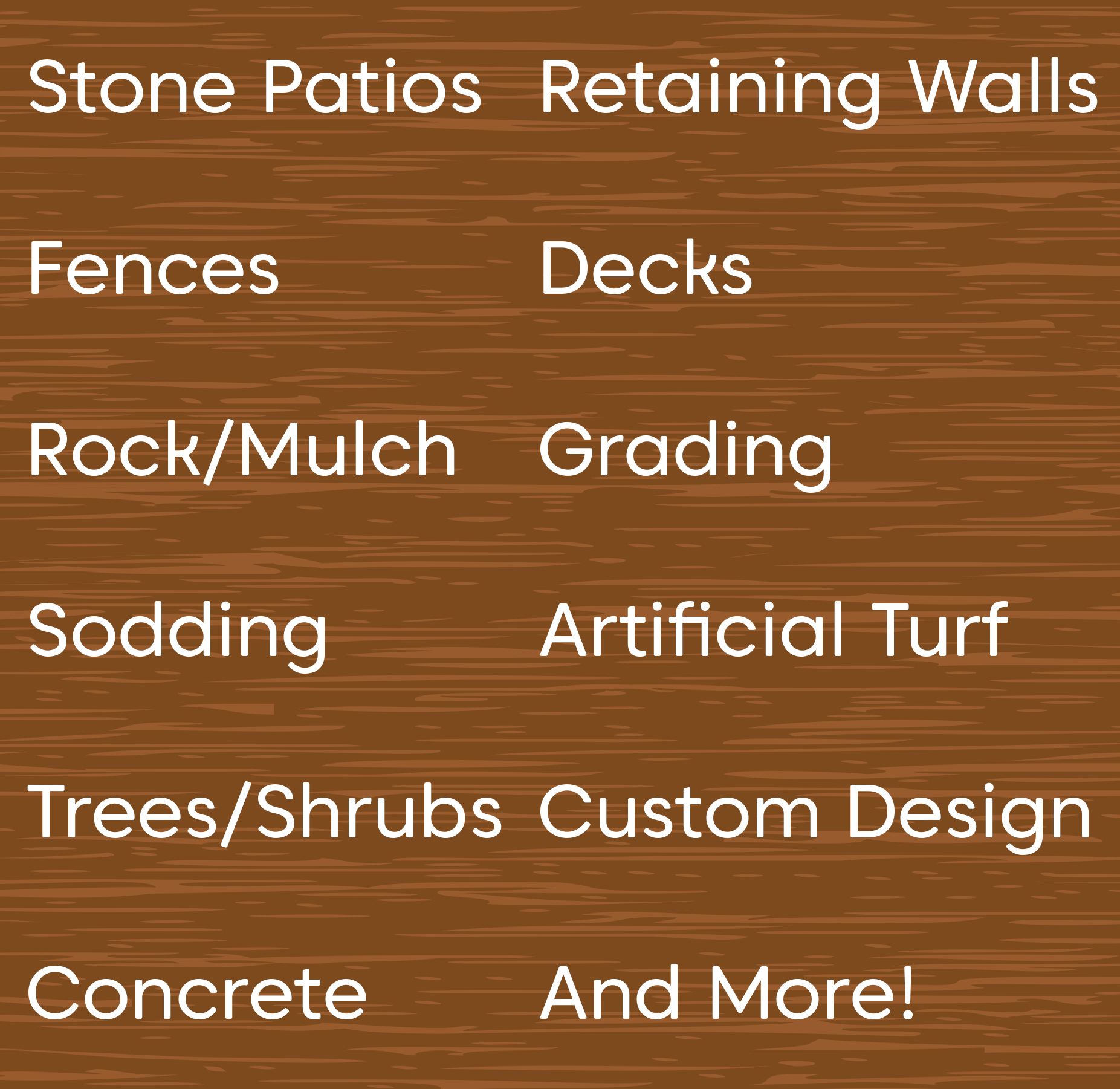 Our Projects
Bulk Rock and Mulch Products:
Rock products can elevate your yard especially where sunlight is an issue. We offer several types of Rock, Mulch, Soil and other bulk products for your yard and use only top quality fabric to keep those weeds away.
Hardscape Retaining Walls:
Retaining Wall Installation is our specialty and we thrive on creating that backyard oasis for you and a retaining wall is a great way to bring a clean and creative twist to your property. Expocrete, Barkman and Techo-bloc are all great websites for our products if you would like to see even more!
Hardscape Patios and more:
Truly enjoying your yard is having a beautiful place to bring your friends and family to forget about the stresses of life and what better way to do that than with a new patio. Our team is experienced with patios, paving stones, fire pits and more. With our knowledge and wide variety of options there is always one that is right for your home. We are just one of Calgary's top landscaping companies and this is one of our best ways to showcase that!
Sod and Turf:
Premium Sod and Turf installation is what we provide for all our customers. We only use Manderely sun and shade seed which requires less water and not as much sun as normal grass and is made for the Canadian climate.
Horticulture Is a vital part of your yard and Alberta is a great place to grow all sorts of Trees, Shrubs and more. At Result Landscaping our knowledgeable staff can get those plants looking natural and growing at a great pace. Most properties today are closer than they have ever been and privacy can be an issue but with proper attention you can have natural privacy while helping the environment.
Custom Landscaping Design:
Wondering what to do with that new home or existing landscape? We provide a wide range of designing tools on all properties from ideas to plot plans to the finished product. Our designer will walk you through an initial consultation to determine your needs and then puts those needs to a digital design to give our customers a clearer picture before the shovel is in the ground.
We offer full circle landscaping services for Calgary area that covers landscape design to rough and final grading to the installation of sod, trees, and shrubs. Whether you are starting from scratch or rejuvenating your yard, contact us for the best service around.
Fences and Decks:
Decks, Fences and Concrete Services are now offered by Result. With a wide selection of products and colours we are sure to make your yard stand out! We can get you permits and custom design your project as well! Contact us for a free quote today and see the results for yourself!
Let us show you Real Results!
Contact us today for your free quote!