Residential & Commercial Snow Removal Calgary
Snow removal services in Calgary, Okotoks starting at just $160.00 a month!
We Are the Best Snow Removal Experts in Calgary area! Call 403-903-6362 for a FREE quote!
A fresh blanket of snow is a lovely sight, at least for a short while. Photographs are touching and kids love having a snow-day; however, if you are a home or business owner, removing a blanket of snow can be quite a chore. If seemingly consistent shovelling or ploughs is making you irritable, you are not alone.
Some winters it seems as though the city is repeatedly trodden with snow as various jet stream patterns appear to linger in one place. Short-lived respites from snow soon reveal signs of more cold and snow especially in the Calgary vicinity.
Pacific storm systems, snow accumulation from south-western Alberta through southern Saskatchewan, with clipper storms in the forecast, leaves plenty of days for snowploughing. However, we have a solution.
We Offer Snow Removal from Your Roof and Property
We provide a tried and true method of snow removal beginning with simple tools like shovels to snow blowers and snow ploughs. Our trustworthy and expert service takes pride in making our customers' lives easier and more secure. We will do the things that you don't want to, like roof snow removal, pathways, driveways, sidewalks, patios, lawns, parking lots, and steps as well. Basically, we take care of your clearing needs for reasonable prices without any inconvenience to you. Whatever the task big or small, we are here to help.
The Almanac can be a good seasonal weather predictor well in advance and is one of the most reliable long range weather forecasts.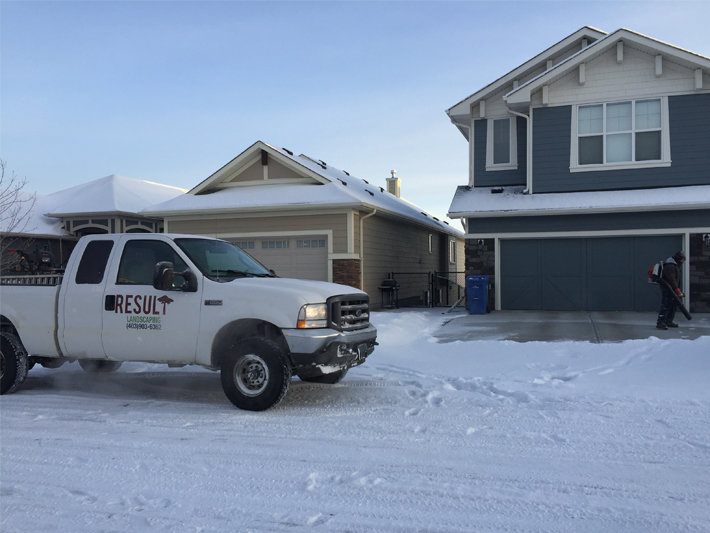 We are a Calgary snow removal company with extensive experience that covers both residential and commercial jobs.
For a reasonable fee per month, we offer regular residential snow removal that will maintain your property, keeping it clear and utilizable throughout the winter season. Without the need for an appointment, we will check on your property and remove all snow and ice for a set amount at a sensible price agreed upon upfront.
You will find that our prices for snow removal suit your budget perfectly. For the entire winter season we offer unique packages such as regular snow removal, ice melt/sanding, and one time snow clearing.
We use tried and tested techniques, starting with a simple shovel and moving on to snow-blowers and snow ploughs. We provide a reliable and professional service that is geared towards making your life easier, and safer. We are happy to clear roofs, sidewalks, pathways, patios, driveways, steps, parking lots, and even lawns. We're also great value for money. Whatever your needs, big or small, we're here to assist.
FROM JUST $160 PER MONTH Result Landscaping also offers a continued snow removal service that will keep your property clear and safe throughout the winter period. We will regularly visit your property and remove all snow and ice for a fixed sum agreed up front. We think you'll find that the price is more than reasonable too. Contracts run November 1st til March 30th. Cleared within 24 hours of snowfall ending.
Snow removal starting from just $160
Ice melt/ sanding starting from only $40
Christmas light set up/ removal from just $200
One time snow clearing for only $40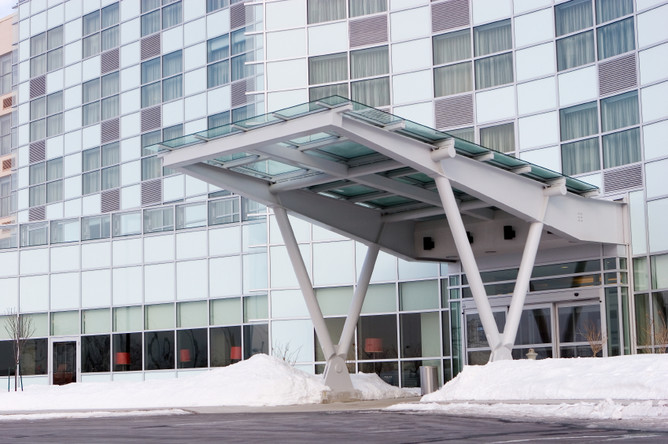 For an equitable amount per month, in addition to assisting residential properties, we offer our commercial snow removal as well. We are more than qualified to remove snow from pathways, sidewalks, and around your company premises including parking lots. In fact, we have the idea equipment to handle big jobs like clearing outsized parking lots, which means more safety for your staff and customers. Contracts run throughout the winter season. Snow removal packages include ice melt/sanding, roof rakes, one-time snow cleaning, and roof-top removal.
Our snow build-up experts are competently trained and equipped to diminish the load on your roof without causing any harm to your shingles. Taking into consideration the requirement for the task and the adaptability of your budget, our snow removal technicians will remove the first eight-feet of roofline or tidy up the surface from gutter to peak. Our team is completely insured and WCB covered.
FROM JUST $249 PER MONTH In addition to attending residential properties, Result Landscaping also attends commercial properties. We are happy to clear pathways and sidewalks around business premises as well as clear parking lots. We even have the tools necessary to clear large-scale parking lots, meaning the safety of your employees and customers need not be in doubt. Contracts run November 1st til March 30th. Cleared within 24 hours of snowfall ending.
Seasonal snow removal starting from just $160
Roof Snow Removal starting at just $199.00
Christmas light set-up and removal from just $249
We Will Be There Because We Care
Don't allow yourself to become annoyed by resident requirements for snow removal and ice from sidewalks within a certain number of hours of a snowfall; we'll do it for you. In addition, we keep access ways clear for wheelchairs, walkers, strollers, etc., so that others can use the sidewalk safely. Further, we can put up your christmas lights as well as clean your eavestroughs. We believe no job is finished until the customer is completely satisfied. No job is too big or too small. Request a free quote today!
Call Result Landscaping today for a free, detailed estimate for your property.
Residential: FROM JUST $160 PER MONTH
Commercial: FROM JUST $249 PER MONTH
Let's face it – snow is everyone's problem. Professional property maintenance companies like Result Landscaping fill a gap all over the city so that together with municipal workers and individuals, citizens of Calgary can safely walk, drive, work, and shop. Using professional snow removal services ensures that all those 'forgotten' commercial and industrial areas like roads, sidewalks, buildings, and parking lots remain passable. Consider the smile that your neighbour has on his face when the snow starts to fall – it's likely that he uses a professional service to help him keep him on top of dangerous snow and ice conditions.
CREATING RISK MANAGEMENT PLANS KEEPS EVERYONE SAFE
Professional snow removal companies are happy to develop risk management plans for their clients. This type of planning helps our operators and our clients understand how hazardous snow and snow removal can actually be for your home or business. Developing a risk management plan for new and existing clients has a number of benefits for all kinds of properties – residential, commercial, and industrial. Consider:
Health and safety
Liability and risk management
Estimating, planning and cost-effectiveness
Responsiveness and site-execution
Quality of service
Communication, documentation and verification
Certification and education
Expertise and professionalism
RE-EVALUATE YOUR SNOW AND ICE MANAGEMENT PLAN
Don't have one? Let Result Landscaping guide you through some of the main points of our best practices to develop a plan that works for you.
Insurance
Snow-site engineering and inspection process
Cycle-time expectations
Capacity planning and cost-effectiveness
Methods for communicating, documenting and verifying service
HOW DO WE HANDLE SMALLER SPACES?
There are a number of best practices that the Result Landscaping team employs in order to shovel out the smaller spaces of your home or business neatly, safely, and efficiently. Watch us:
Gauge how wet the snow is – wet snow is much heavier than dry snow so we plan accordingly!
Warm up – Like any physical activity, we warm up carefully to protect our body
Push the snow rather than lift – Pushing snow is easier on the body
Avoid throwing snow over our shoulders – Dramatic attempts to clear your property are funny, but not efficient.
Pace ourselves – The size and shape of the area to be cleared by hand helps us decide how fast to work.
Cool down – Just like other 'cardio' exercises, it pays to stretch and cool off properly.
Stay hydrated – It's winter in Alberta! Shoveling is a great reason to drink enough water.
Carry on – We'd love to stay and admire our work, but the truth is, we're off to our next client.
Safety is important to us. See what others have to say about working in the snow safely:
Occupational Safety and Health Administration Hazards/Precautions
Canadian Centre for Occupational Health & Safety Shovelling - Snow
DON'T GET STUCK IN THE SNOW
s Calgary knows, even a small amount of snow can be problematic. A modest snowstorm has the potential to put a hole in the Albertan economy to the tune of millions of dollars. The provincial government contributes to the costs of accidents, logistics, and lost revenue that occur during winter weather. Even though the snow really only flies for a few months out of the year, maintaining your business or residential property can be tough to manage – especially as conditions change day to day and year to year.
SafeWinterRoads.org did a study in the USA confirming this problem exists for many states.
WE STRIVE TO IMPRESS OUR CUSTOMERS
As a fellow business owner, we understand that Calgary businesses strive for the most value-added services in order to pass on savings to their clients. Did you know that this business model greatly impacts the type of snow removal service that you should be looking for? Result Landscaping would like to draw your attention to a few service standards that will help you make a decision about the best level of care for snow removal on your premises. When you interview providers, be aware that there are a number of factors that influence price:
PRETREATING AND DEICING
Arguably one of the most variable costs associated with snow removal, ensure that you outline how often and with what media your snow removal company will pretreat and de ice your premises. It's important to strike an appropriate balance between 'not often enough' and 'too often'.
SNOW REMOVAL SERVICE LEVELS
At Result Landscaping, we feel that its important to outline when and where snow removal starts. Talk to us about 'service thresholds' – the points at which trigger professional snow removal services like us to mobilize as per our agreement and for the safety of YOUR customers.